These Are Not Your Regular Camo – And The Deals Are Amazing
You can't go wrong with bold colors this spring. Camouflage is one bold print type we are seeing a lot these days. Now, this not just the subtler shades of green we're used to seeing army officers in. We are talking about red, orange, purple, khaki, and white even.
2019 is seeing a big comeback of trends like camouflage. You can find some styling tips on camo in this article from The Zoe Report. As we anticipate the warmer weather, with vacation and beach plans in mind,  a set of camo bathing suits may cause some to look twice. And how about camo leggings and sweatpants for the gym this season?
It would surprise you to see the many ways and occasions fashion-forward women are wearing them.
If you haven't already you should definitely invest in something camouflage for this spring and summer.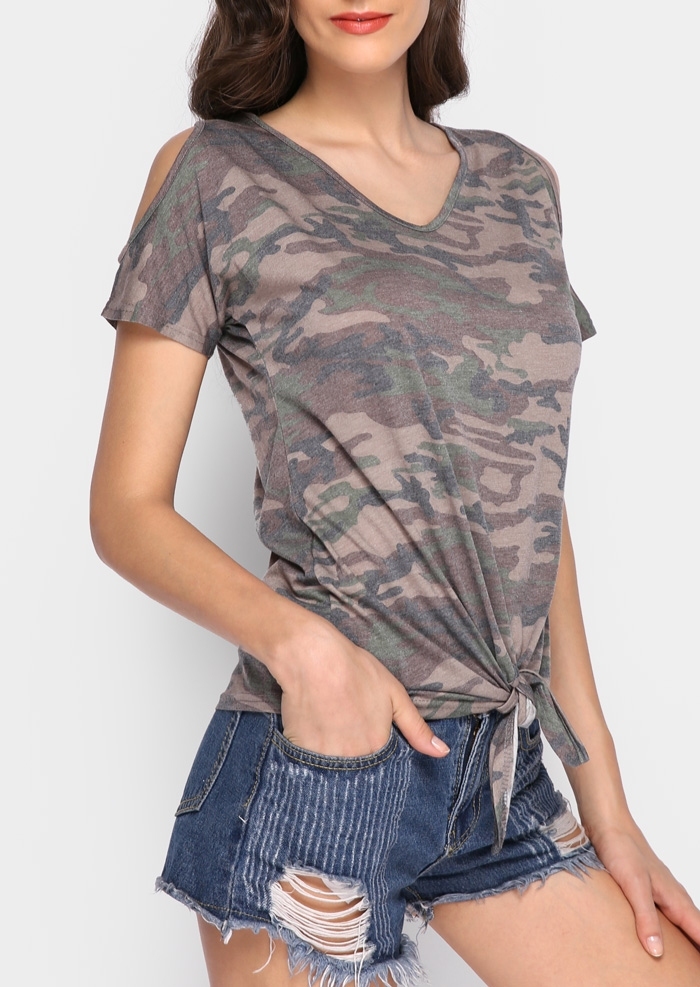 Here is a list of a few stores with deals on camouflage outfits.
Dresslily – Save on camouflage T-shirts, Tanks, Mini dresses, blouses, and Bikini Sets.
Newchic – Over 60% off Pocket Pants, Patchwork Hoodie, Drawstring Pants, Casual Coats, and Bra Set.
Shein – Has sale on Camo as-much-as 80%, Cut-Up Sweatshirt, Elastic and Wide Waist Pants, Utility and Zip-up Jacket, just to mention a few.
Eicdress – You will find camo items on sale for some 65% off – Stuff like Hat, Shoes, and Bags.
AliExpress – Here you will find savings on camo of up to 30%
If you have not yet done so, you will without a doubt fall in love with camouflage after viewing these stylish pieces for this spring and summer.